During the workshop you will have the chance to interact with other PhD students and Mentors that will provide you with insights to their own work and feedback on yours.
Structure of the workshop:
11.07.2022 Monday:
12.00- 13.00 Edward Tolhurst will open the workshop with talk

"Negotiating the PhD Process: What I wish I had known". Edward will be the facilitator of the Q&A sessions and will also be happy to share his knowledge and expertise with all Participants.
Afternoon session

13.00 - 17.00

with

Dirk Jarre

on "Ageing policies: About the needs of older persons and how policy making can address them and improve their living situation".
12.07.2022 Tuesday:
Morning session

9.00- 13.00

with

Iva Holmerová

around: Health and cognitive impairment,
lunch break 13.00-13.45
Afternoon session

13.45- 17.45

with

Ricardo Rodrigues

around: Quantitative studies; Inequalities in health& care; Building relationships with stakeholders and comparative social policy;
13.07.2022 Wednesday:
Morning session

9.00- 13.00

with

Jenni Spännäri

around: Planning and executing work with mixed methods; Interviews and visual methods; Computer assisted qualitative data analysis and well-being and leading one's own work.
Mentors, who will share their knowledge and expertise with you:
Iva Holmerová, M.D., Ph.D.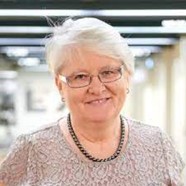 Iva Holmerová, M.D., Ph.D.
CEO Centre of Gerontology, Chairperson of Alzheimer Europe, Vice-Dean for International Relations. Faculty of Humanities, Charles University
Ricardo Rodrigues, Ph.D.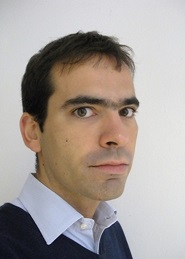 Ricardo Rodrigues, Ph.D.
Head of the Health and Care Unit, Deputy Director of The European Centre for Social Welfare Policy and Research (the European Centre) - an intergovernmental organisation affiliated to the United Nations He has a background in economics and a PhD in social policy (University of York, UK). His main current research interests are inequalities in health and care, gender, comparative social policy and ageing, using a mix of qualitative and quantitative research methods. He started his career at the Portuguese Ministry of Social Affairs and seeks to maintain a strong link between research and policy-making, by engaging with relevant stakeholders, ranging from international organizations with whom he has regularly worked (e.g. OECD and WHO Europe) to advocacy groups (e.g. Eurocarers and Age, Platform Europe). He provides regular technical advice to national governments and the European Commission on matters related to long-term care in Europe.
Jenni Spännäri, Ph.D.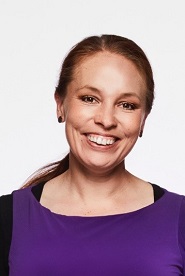 Jenni Spännäri, Ph.D.
A Finnish postdoctoral researcher in sociology of religion and social gerontology in universities of Helsinki and Eastern Finland. Head of Research at CoHumans oy. Research interests include: wisdom, religion & spirituality and values, compassion, innovativity and working life, interspecies alongsidedness, older adults and ageing, retirement migration and life course perspectives.
Photo: Karri Harju
Dirk Jarré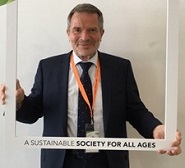 Dirk Jarré
Former head of department of the "German Association for Public and Private Welfare". Former vice-chair of the UNECE Task Force "Monitoring the Regional Implementation Strategy on Ageing". Delegate in the EU "Consultative Commission on Industrial Change" in the European Economic and Social Committee. University lecturer in master courses on "European Comparative Social Policy" and "Individual and Societal Ageing in Europe". President of the "European Federation of Older Persons", the oldest European transnational civil society organisation of and for senior citizens. Author of the publication "Making Choices for a Society for All Ages. A White Paper with recommendations for decision makers".
Edward Tolhurstm, Ph.D.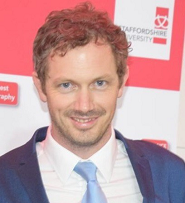 Edward Tolhurstm, Ph.D.
A Senior Lecturer at Staffordshire University in the UK and researcher in the field of ageing and care. Edward is principally a qualitative researcher, but has undertaken mixed-methods studies. He is a member of research ethics committees within Staffordshire University and the National Health Service (NHS). His current teaching responsibilities include the leadership of postgraduate awards in Medical Education, and PhD supervision. Edward was Coordinator of the ESA Research Network on Ageing in Europe from 2019 to 2021.